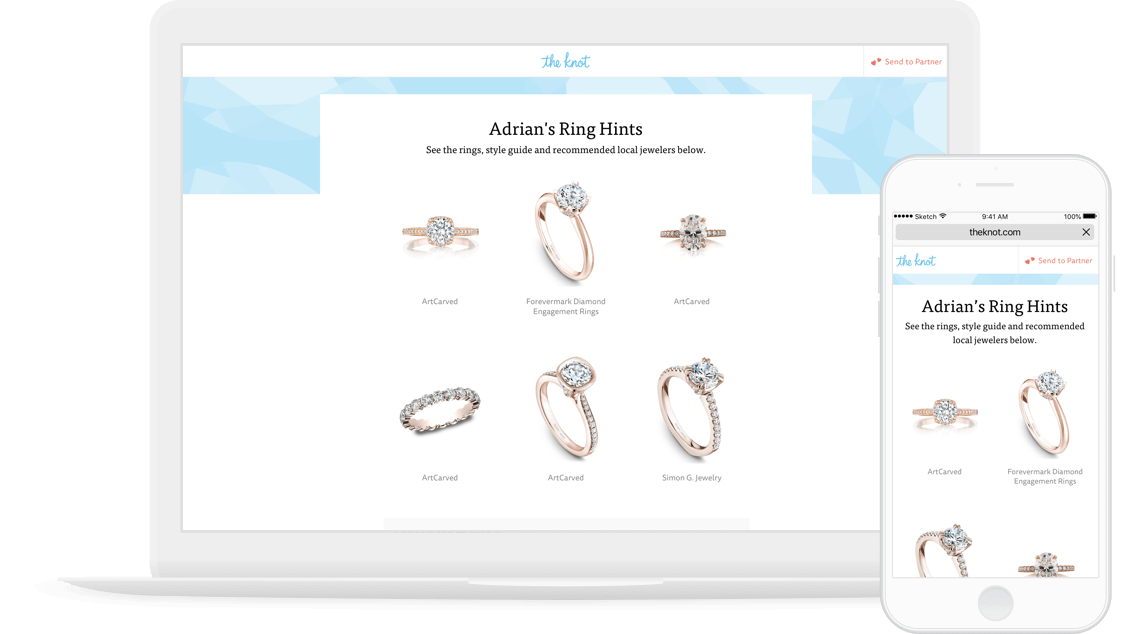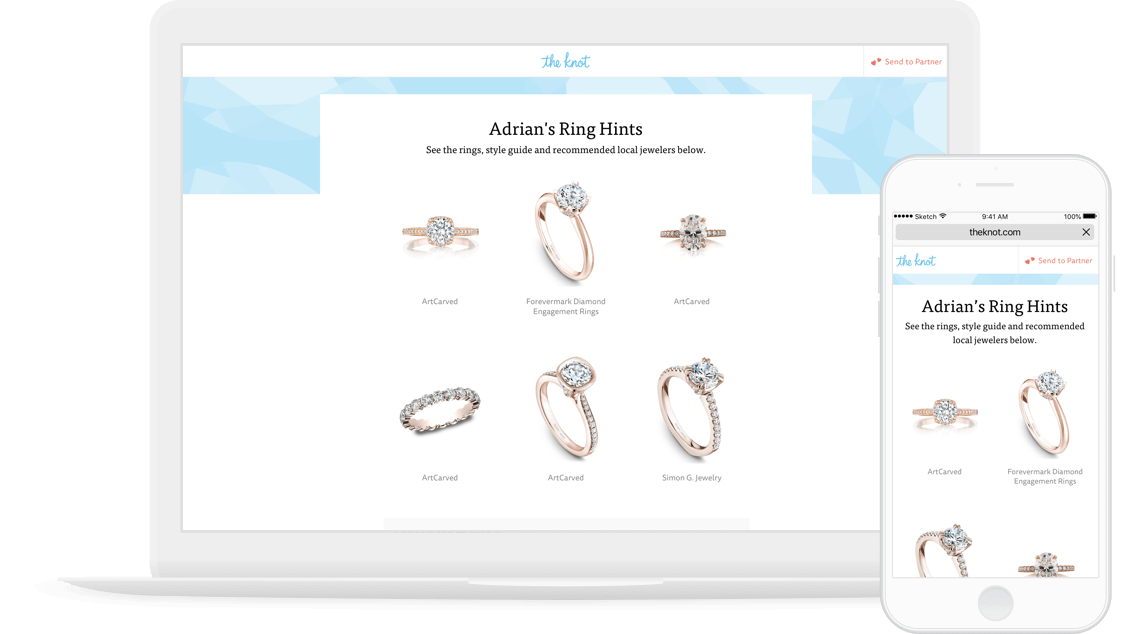 CATEGORIES
Responsive, UX, UI
THE PROCESS
After our team reached stable growth for our Fashion products, we started thinking about potential innovation products. After pouring through user feedback and visiting with jewelers, we got the idea for Hint: a "note passer" that facilitates the ring conversation for couples. After some positive initial feedback with usertesting.com, I designed and tested prototypes for remote in-person testing. This allowed the team to quickly iterate towards an engaging product, and facilitate early conversations with our national partners.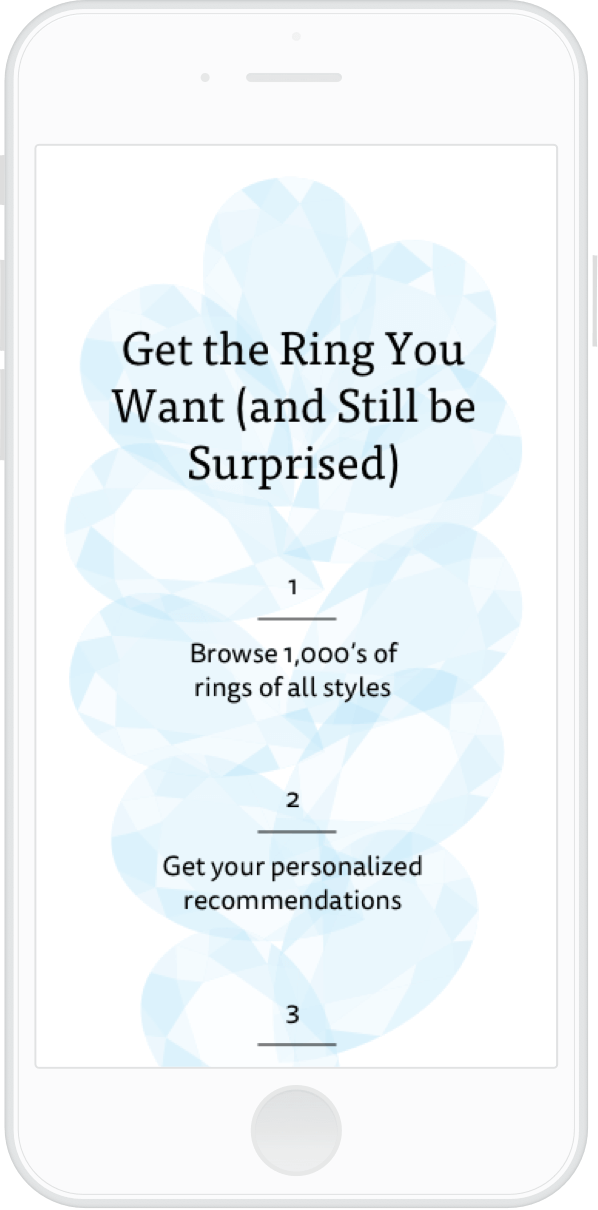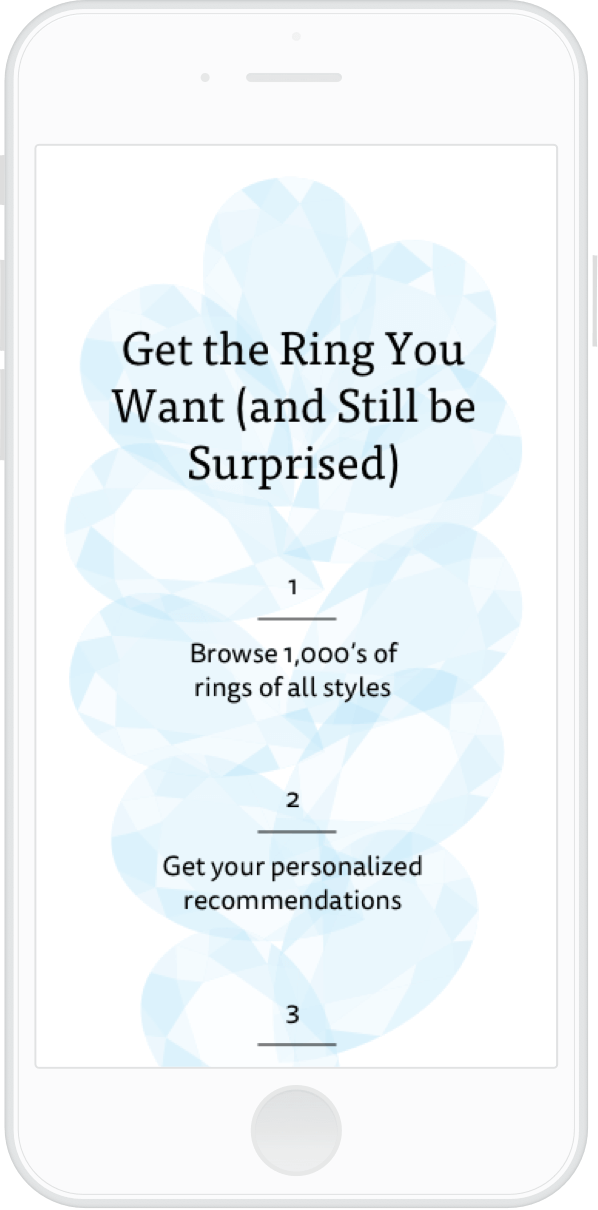 THE RESULT
While Hint was seeing healthy engagement numbers from a small group of devoted users, and a very successful launch at JCK, we ended up shifting focus to our other fashion products. The ring shopping user base could not compete with the dress shopping user base in terms of potential buying power and overall traffic.
Things I would have loved to see happen: more time for iteration (particularly on initial discoverability), better control over photo assets, and more research into the core needs of jewelers.